Get a free 45 minute lesson over the Weber Concertino, this year's audition selection for the KMEA District and All-State Bands. Click the SignUpGenius for available lesson times! Audition recordings are due October 20th!
Please have a parent, or legal guardian sign up for the lesson time. I will send a Zoom link as soon as possible. If you are having troubles with the SignUpGenius fill out the Contact form at the bottom of the page.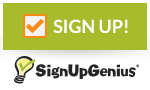 ---
Testimonials:
After the last lesson, Rob was so excited and told us all about the breakthrough with his air. He is getting into the upper register so much easier with the new technique you taught him. He's been practicing it every day since. I love seeing the progress he's making and how awesome he sounds. Thank you for hosting these virtual lessons! 
-Danyelle
---
Justin Harbaugh, D.M.A. has taught clarinet students since 2001. He holds degrees from Emporia State University, Kansas State University, and the University of Kansas. Justin currently operates his own clarinet studio, and teaches dance and theatre at the Lawrence Arts Center.